What's New
---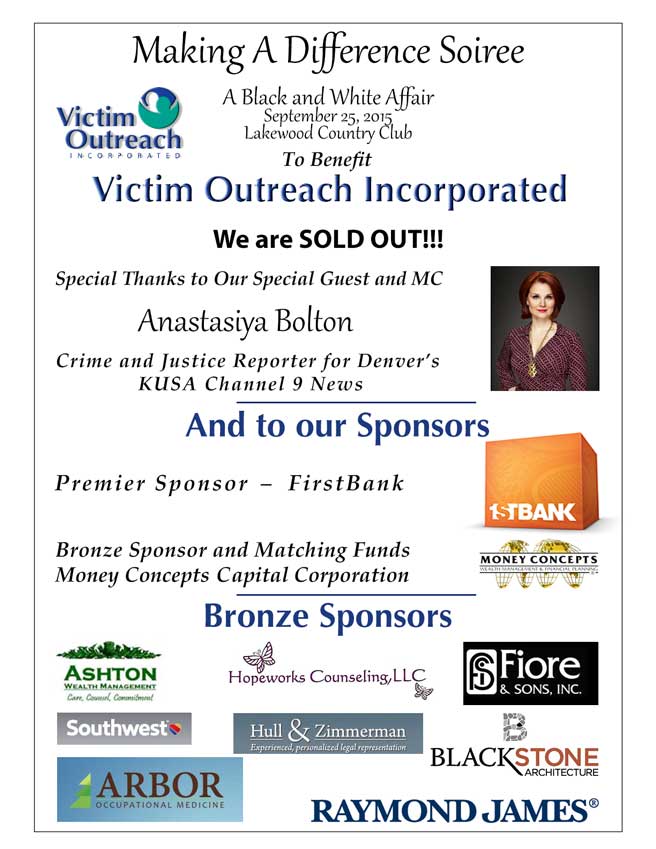 Victim Outreach is still accepting donations to auction if anyone has anything the would like to pass on. Please Contact Jennifer: 303.202.2196 or email victimoutreachinfo@gmail.com

New Video!
Special Thanks to CJ Latham, Producer
Jefferson County District Attorney's Safety Fair
Saturday, August 22, 9:00-1:00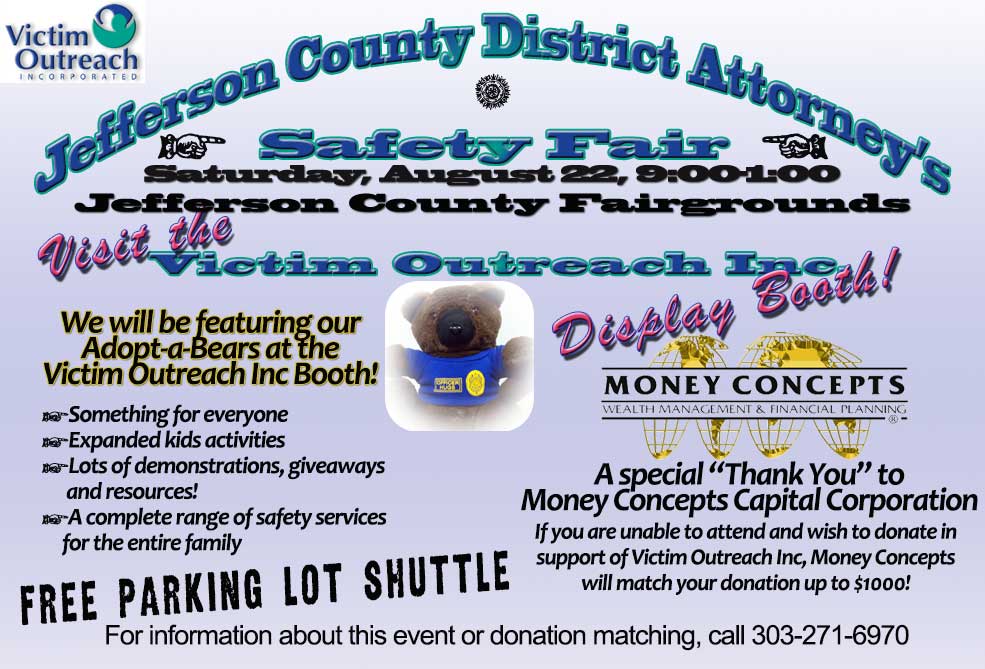 VOI would like to thank Dr. Robert and Donna Kleinman for being our first contributor for this event.
The Kleinman's donation was matched by Money Concepts Capital Corporation, which doubles the contribution.
To see your donation to Victim Outreach Inc matched by Money Concepts Capital Corporation please call us: 303-202-2196... and Thank You!
Are you interested in volunteering?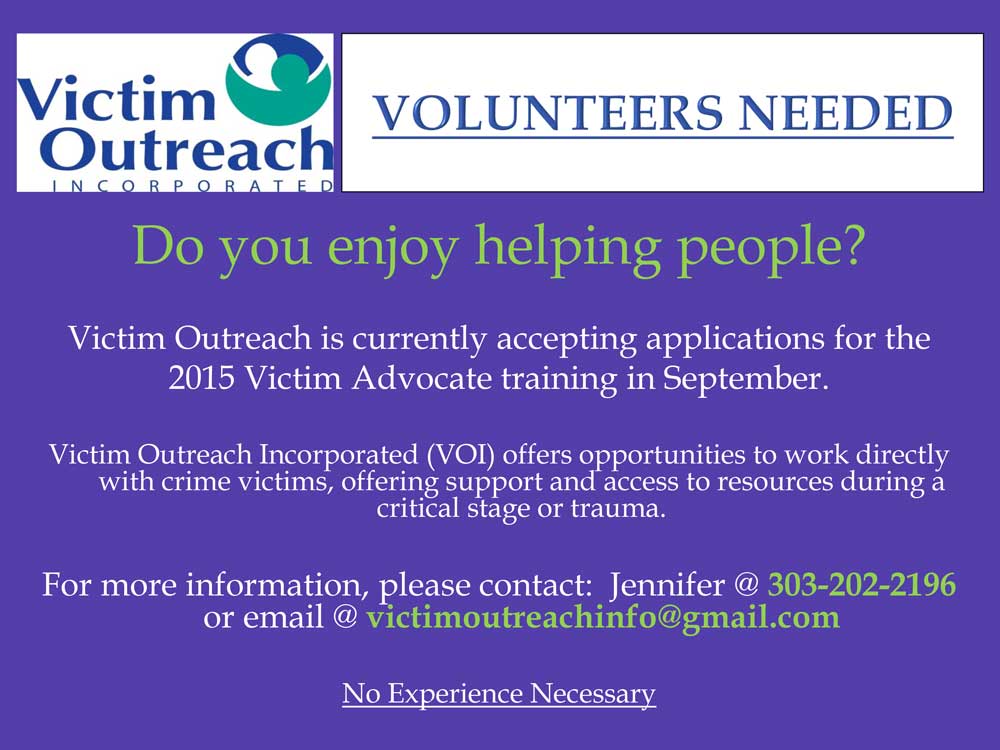 Victim Outreach is now recruiting for Volunteers
Training will begin in September, 2015
Please call Jennifer for details at
303-202-2196
Read more about volunteer opportunities with VOI
Save the Date!
Our Annual Dinner and Dance Event is happening on
Friday, September 25, 2015
Watch for further details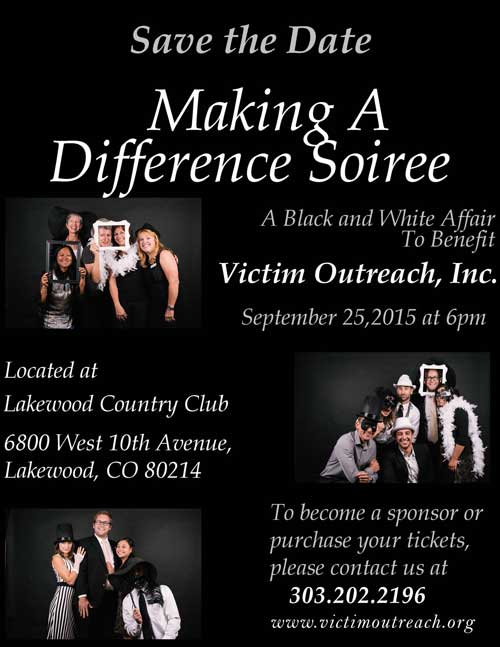 Friday, September 25, 2015
Katie Kurtz, Deputy District Attorney, Addresses the 2015 Courage Walk in April
Services for Primary and Secondary Victims
Victim Outreach Incorporated offers comprehensive support services to victims of crime and/or trauma. Primary clients include those who have been impacted by criminal acts or non-crime related traumatic events such as suicide, SIDS death, fatal car accident or natural disaster.
Services are also provided to secondary victims - family members or witnesses who were seriously impacted by the trauma.
Crisis & Trauma
A crisis reaction is a normal reaction to an abnormal event. The sort of events that can cause serious distress can include involvement in/or witnessing:
Personal trauma, such as abuse, sexual assault, robbery or burglary
Suicide, severe injury, sudden death (by accident, homicide or natural causes) of family or friends
Events that happen to the person's community, such as fire, flood, terrorism
Service Area

Our service area includes:
Arvada
Golden
Edgewater
Lakeside
Mountain View
Morrison
Wheat Ridge
Colorado School of Mines
And victims with no local advocate who are referred to VOI
If you were a victim of a crime in VOI's service area and need assistance:
Contact VOI at 303-202-2196
If you were victimized elsewhere, contact the law enforcement agency in the city where the crime occurred and ask to speak with someone in their victim services unit
You may find a list of local agencies and issue specific resources here.
If you live in our service area but were a victim of a crime in another state or city, and need local support or resources, contact VOI for assistance.
Training & Collaboration with Agencies and Groups
In addition to direct service delivery VOI also engages in extensive training, networking and collaboration with other service providers, first responders and law enforcement agencies to further strengthen a coordinated and effective response to victims. Read more. . .