Responder Training
Training for law enforcement, court personnel, social services providers and community groups is a regular part of our advocacy.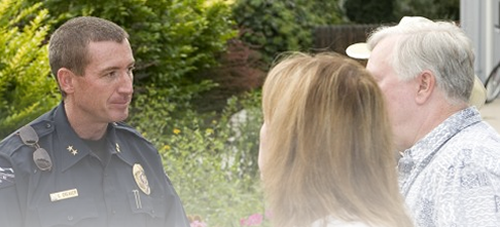 Jefferson and Gilpin County Community Crisis Response Team
VOI provides leadership and training to the JCCCRT. Read more here.
Volunteer Victim Advocate Training
Trained volunteers are a vital part of Victim Outreach. Select volunteers are trained by VOI and function as an integral part of our response team. Read more here.
Policy Development
VOI is active on criminal justice system-related boards, councils and committees to offer insight into victim's issues and needs as policies are developed. For example, we serve on:
First Judicial District Domestic Violence Coordinating Council Victim Services Providers
District Attorney's Adult Diversion Council
SANE (Sexual Assault Nurse Examiners) Advisory Board
Jefferson County Child Protection Team
Child and Youth Leadership Commission (CYLC)
JeffCo Connections (formerly Children & Youth Leadership Commission) and subcommittees
WINGS Childhood Sexual Assault Survivors (CSAS) Systems Improvement Project State Task Force
Board of Directors, PorchLight: A Family Justice Center and subcommittees
Victim Services Providers Committees - Statewide, 1st and 17th Judicial Districts
Sexual Assault, Domestic Violence High Risk and Child Abuse Multidisciplinary Team Review Committees
Domestic Violence and Child Fatality Review Boards
1st Judicial District Community Crisis Response Team
Suicide Prevention Coalition